The Choirs and Music Groups
of our Congregation
Sing to the LORD a new song;
sing to the LORD, all the earth!
Psalm 96:1
Music is our native language!
From the earliest beginnings of Christian worship, a service is unthinkable without music.
To praise God with our songs is practically a commandment that has been given to us. And what a joyful commandment to obey!
Music can also help us express our grief, and to comfort each other through our hymns.
"To sing is to pray twice", the old church father St. Augustine is reputed to have said, and Martin Luther, not only reformer but also one of our greatest poets and composers of hymns, would certainly have agreed.
In our congregation you will find a multitude of choirs, and music groups of very diverse styles.
Come join us to listen or - better still - to participate!
Brass Choir
A festive sound fills our parish hall when our brass choir rehearses... more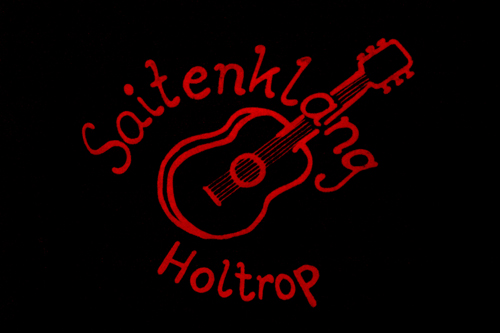 Guitar Group "Saitenklang" ("Sound of the Strings")
A lively group of about twelve young women meets every Thursday night to sing and play songs of different styles, modern and traditional... more
Gospel Choir
If you enjoy swinging and spirited gospel music, this is for you: our gospel choir... more
Band "kreuz und quer"
Our band is well-versed in the whole bandwidth of modern music: rock, pops, gospel, contemporary Christian... mehr
Band "The Holy Seven"
In 2009, a band evolved from confirmation class... more
Children's Choir
Our children's choir rehearses every Tuesday afternoon... more

Recorder Groups
Several groups of children from beginning to advanced level learn to play the recorder... more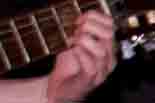 Guitar Kids
Not only adults, but also children learn to play the guitar here... more
Psalm 98
Sing to the LORD a new song,
for he has done marvellous things;
his right hand and his holy arm
have worked salvation for him.
The LORD has made his salvation known
and revealed his righteousness to the nations.
He has remembered his love and his faithfulness to the house of Israel;
all the ends of the earth have seen the salvation of our God.
Shout for joy to the LORD, all the earth,
burst into jubilant song with music;
make music to the LORD with the harp,
with the harp and the sound of singing,
with trumpets and the blast of the ram's horn -
shout for joy before the LORD, the King.
Let the sea resound, and everything in it,
the world, and all who live in it.
Let the rivers clap their hands,
let the mountains sing together for joy;
let them sing before the LORD,
for he comes to judge the earth.
He will judge the world in righteousness
and the peoples with equity.