We are glad to welcome you on our website!
We would be even more happy to welcome you
in our church of St. Juergen (St. George)
in Holtrop, East Frisia (Germany).
Sie sind hier auf der englischen Version unserer Website gelandet.
Zur deutschsprachigen Fassung geht's hier.
Come worship with us:

Worship service in the church of Holtrop:
10 a.m. every Sunday

Worship service in the Akelsbarg chapel:
9 a.m. every 2nd Sunday of the month

"Children's service"/ Sunday school in Holtrop:
10 a.m. every 1st and 3rd Sunday of the month,
beginning in church

These are the usual times which are in effect for most of the year.
Please check our service schedule (German only) for exceptions and special holidays.
Traditional, contemporary or for children?
Come join us for worship!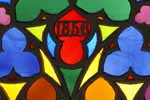 Take a tour through our beautiful 13th century church.

Visit our Biblical Garden and learn about the plants of the Bible.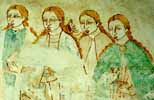 Meet the groups of our parish!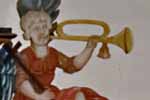 Enjoy music? Our choirs and musical groups cover a great range of styles from traditional to modern.

The Fotoforum Aurich, a group of ambitious amateur photographers, took beautiful pictures of our church. Enjoy them in our gallery.

Useful downloads and links (German only).

Find us on the map.

Terms of use, disclaimer, and privacy policy (German only).